Inventory Management Made Easy
Cloud Based Inventory Management
Inventory management could be a complicated task without adapting to a proper system. BMO Inventory provides a simple user interface for you to easily track your stock flow, purchasing and manage your assets. BMO Inventory is also designed to work seamlessly with multiple components and making it complete.
Key Points
Add Multiple Locations
Add Multiple Users
Multiple Metric Units
Sophisticated User Permissions
Stock Alert Levels
Vendors Listing
Full Data Import/Export
Fully Integrated Inventory Management System
BMO Inventory is capable to handle multiple inventory location and avoid mixing up records. BMO Inventory also updates your inventory in real time to provide accurate stock SKU. This will enable every staff who is assigned to the inventory to share the same set of inventory data and co-operate better. Comprehensive inventory reports is also available to help decision makers. View your sales report, inventory summary, statement of account and ageing report any time, anywhere.
Checkout what is inside BMO Inventory.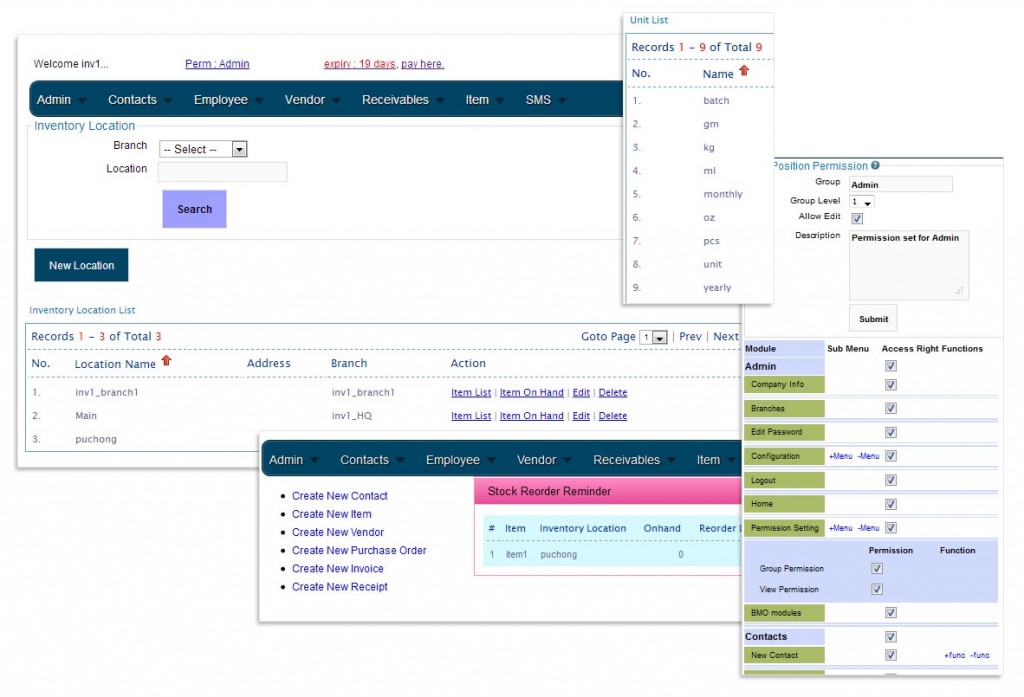 Click on the thumbnails below for a clearer view.
Get BMO Inventory
Just register with BMO and manage your inventory with ease!