BizCloud HRM Software for SME
Call us today at 1 800 87 7061 to find out more about our e-Leave System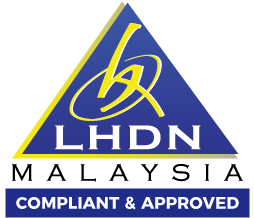 LHDN Approved Payroll Software
BMO Payroll Monthly Tax Deduction (MTD) using Computerized Calculation Method has been approved by Malaysia's Lembaga Hasil Dalam Negeri (LHDN). Our payroll solutions are fully compliant with all local regulatory standards in Malaysia.
Automate your EPF, SOSCO, EIS, HRDF, and PCB calculations. Integrated with attendance, e-Leave, and e-Claim modules which eases your entire process of payroll calculation.
e-Leave Module
e-Claim Module
Attendance
Attendance recording device offline
Sync offline attendance with online attendance records
Able to capture fingerprint and RFID reading
Able to support records from multiple branches
Payroll
Manage multiple salary structure
Flexible payment schedule
Leave and claim integration
BizCloud App
Apply for Leave from Mobile App BizCloud App is a mobile application where employees can apply for their leave with a single tap; managers have a better leave management process.
View Reports (Upon Demand) The reports can be viewed in Excel or PDF formats according to the mobile app features. For example e-Leave Report, summary report, attendance report, etc.
GPS Attendance Clock In This new system will allow your employees to punch in their attendance using any GPS-enabled devices at any location as long as internet service and GPS signals are available.
Install BizCloud App
BizCloud Android App
BizCloud iOS App
Get e-Leave
Just register with BMO and manage your leave with ease!