POSMarket Budget and Powerful
Call us today at 1 800 87 7061 to find out more about our POSMarket
Multiple branches (Multi-store) POS & multiple stations POS
We propose POS cloud solution (online POS System Malaysia) for multiple branches, each branch set up a POS terminal Malaysia, when the internet is available, data is synced to the cloud. Admin or headquarter will login to online to view reports, adjust inventory, prices, descriptions, etc. The data then synced to the branches' POS.
The second approach will be setting up a VPN for each store and share the server which is hosted in headquarter. This setup will eliminate the cloud, but rely on the speed of your internet.
For multiple all in one pos system stations, you can choose to use a client-server and run multiple clients in a location. This is identical to the setup of supermarket POS.
Cloud & Offline POS System
BMO POS System can work as an offline cashier machine as well as a web-based pos. There are a few setups for the POS system that you can choose from, for your operation conveniences.
Full offline POS hardware and standalone POS software. All our POS System packages support this setup. Lowest price and you do not need to pay monthly or yearly maintenance fees. No commitment when you subscribe to Global POS System. You own the Global POS System license on that computer.
Hybrid POS system setup refers to a unique facility of our POS system where you use the POS software offline as usual. When you have an internet connection, BMO's comprehensive pos online solution will sync to the cloud. You log in to the cloud to view reports, adjust inventory, prices, and other operations. The data is then synced.
On the Go POS, where you set up an Android POS System on the go, and a server is a setup in your premise. With this setup, your salesperson could issue receipts anywhere with your centralized inventory control.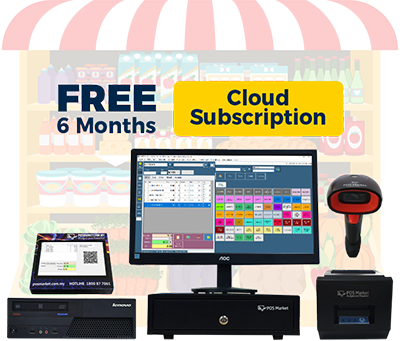 Features
Easy to use
Real-time inventory updates
Free constant module updates
Quick setup. Just install BMO POS System and key in your BMO POS System log in info
Cost-saving. Subscribe our package which cost only a fraction of what is offered in the market
Integration. We design our software to work seamlessly with other in-house software, creating a great user experience to our clients
Get POS Market
Just register with BMO and manage your leave with ease!